We at Beast London have had some great times at Cannes Lions and this year will be no exception.
All good nights need to be followed by a great breakfast! So last year, over coffee and during a meeting where we were supposed to be discussing video content production, we came up with a list of the Best Places to get Breakfast in Cannes.
Some of you will be on a budget. Some of you will be motivated by good food. Some of you will be looking for an Instagram worthy pic. Whatever you want from your breakfast in Cannes, there is something for you.
Whether you are after something light and refreshing or you want something heavier to combat that gnarly hangover, there's a great place for breakfast in Cannes for you. There are so many great options here and you don't have to stick with the 'classic' continental breakfast. Champagne and oysters are a popular treat, but if you are on a tight budget, there are some amazing places in Cannes for breakfast.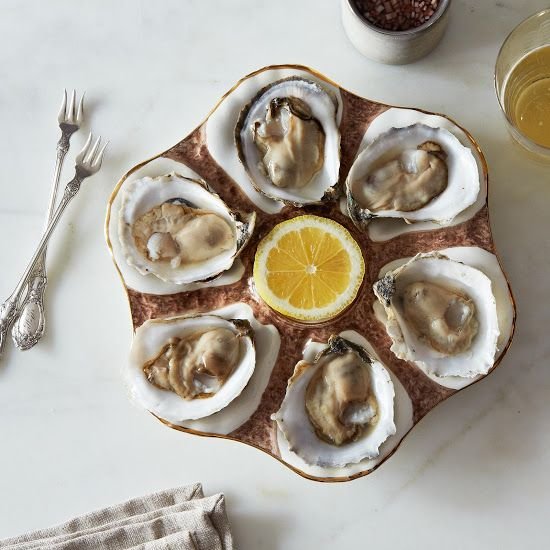 Best coffee in Cannes:
Coffee & Cookies – 2 Square Merimee, 06400 Cannes, France ££
I don't know about you, but I can't start the day without a coffee. Being in France, you would think that everywhere would do good coffee, but that isn't always the case. The coffee here is billed as 'delicious' all over TripAdvisor, and TripAdvisor advice is Gospel in my opinion. Stop off here for a classic American breakfast of coffee and pancakes and a great atmosphere. If you are looking for something other than the traditional pastries, this café is great.  Coffee & Cookies also do excellent bagels; they have lots of options on the menu so they are great if there is a group of you.
Secret spot for breakfast in Cannes:
Plage Goeland Restaurant – boulevard de la Croisette, 6400 Cannes, France ££
This restaurant is on a beautiful, sandy, private beach. If you get the angle right you can get sun, sea, sand and sustenance all in one pic (imagine the hashtags). Sun loungers are available to hire on this beach as well, so why not chill after breakfast for an hour with a cheeky cocktail. Plus there is Wifi here so you can get those pics up straight away!
Best budget breakfast in Cannes:
Bagel Café – 10 Rue Hoche, 06400 Cannes, France £
They've been billed as 'hipster style' and they have scrummy looking, towering bagels which will go a treat on your Instagram feed. But a word of warning – don't go in here expecting the bagels to be like you are back in NY City – they aren't quite as dense and are a bit more 'bready'. They have a cute and colourful Insta feed which captures their brand story.
Best location for breakfast in Cannes:
Armani Caffe – 42 boulevard de la Croisette, 06400 Cannes, France £££
If you need something in a great location then the Armani Caffe is the place for you. Situated on La Croisette it is in the heart of Cannes, where you can watch the Lamborghini's roll by and pretend you are rich enough to own one of them. This has the added bonus of making you feel seriously swanky whilst sitting there. After all, how often can you say you had breakfast with Armani?
For the foodie:
Atelier Jean Luc Pele – 36-38, Rue Meynadier, 06400 Cannes, France £££
Incredible pastries, incredible bread, incredible taste. Need I say more? These are some of the best French pastries you will ever taste; they are to die for. And as pastries should, they look great too. There is no way you will be able to walk past without ending up salivating at the window. Right across the street is the bakery where you can get fresh bread, and there is nothing better than fresh bread. You might even want to pop back and grab some macarons for a sugar hit during the afternoon, because it would be rude to go to France and not test their colourful macarons.
Best cure for a Cannes hangover:
Mo Nolan's – 6 rue Buttura, 06400 Cannes, France ££
If the only thing that cures your raging hangover is a full English, we've got you covered. I know it's awful to go and have English food when you are abroad (particularly in France), but sometimes it's the only thing that will fix you after a heavy night. But I always say that you aren't on holiday until you've seen an Irish pub. With traditional pub grub and friendly hospitality, this will be your taste from home if you are getting homesick.