British Airways – Happy Diwali from British Airways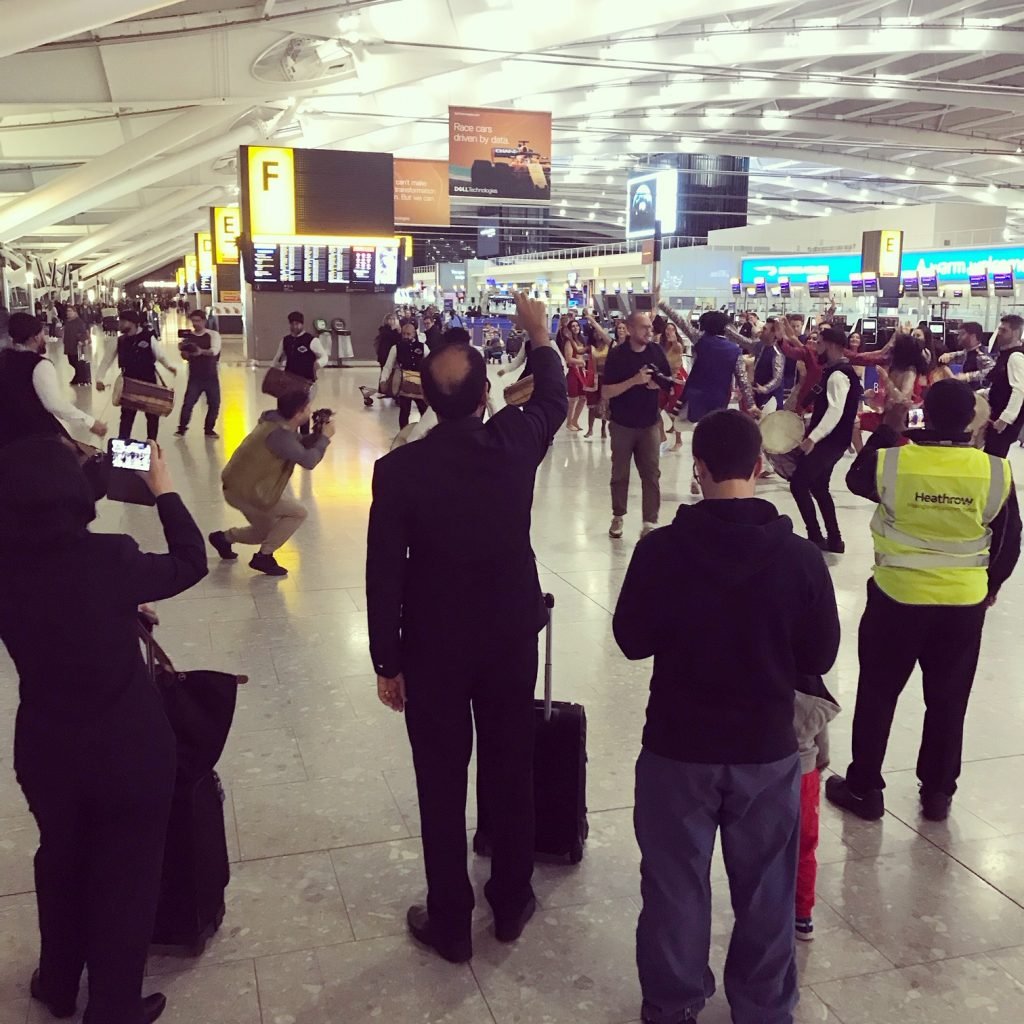 Beast Video Production were asked to come in and film the event that had been produced by the brilliant team a Horizon PR, which is part of the M&C Saatchi PR Group. Because of the nature of the event, and its key element being on surprise for the customers it wasn't the usual set up, we had to be a little more covert. This style of filming is normally labelled as Flash Mob video, but actually in this instance because this flash mob event was orchestrated to go live via news channels that evening, we saw it more as a documentary news video.
We decided to have six cameras filming the event. We had one cameraperson on an FS7, two on Sony A7S II and two more on Iphone 8 to capture expressions and reactions from within the crowds, and the only fixed position would be a go-pro for a security angle style shot.
We also had to document the event for British Airways news feed with Photographs, so we had the brilliant Photographer James Hole join our team to deliver these.
For anyone who knows Heathrow terminal 5, you will know it's run as a tight ship. It feels quiet a lot of the time because of this. People stream in and through check in like a McDonald's drive through! Quick and easy. Not so ideal when you are trying to accomplish a crowd for a performance.
Horizon PR agency had worked with British Airways to ensure they had a crowd, by re-routing 4 additional flights through the gate where the performance was taking place. But still, with 10 minutes to go, we all looked at each other wondering where the bus loads were?
And this is video production at its finest. The crew and the Horizon PR team looked at each other, embraced the god damn fluidity of BA's smooth running terminal and set to work to create a crowd.
We all set off in different directions, rallying. We gathered air hostess's from other airlines, customer service workers and flight crew drifting through. And thus, with a crowd grew a bigger crowd. And this is what I always say about video production, it's always about problem solving.
With 10 minutes to go before the first performance, the press room behind check in was hot and sweaty and packed with excited, young dancers. Flower garlands and small lights, typical Diwali decorations, started to be handed out by British Airways staff to the gathering crowds and there was finally a rumble of wonder and happiness rippling around the gates.
Suddenly the PA system kicked in, and every other noise was drowned out by the sound of Indian music. It was fantastic and loud. The Bollywood dancers threw off their coats and the spectacle began. We had only 4 minutes to get the shots! The cameramen, including Photographer James Hole, threw themselves into it, darting around the floor in similar fashion to the dancers!
Did we get the shots?
The spectacle was over, and the crowd seemed truly delighted. We made our way back to the press office, and moved into phase too. Horizon PR needed the footage to go live before the crowd's own viral videos.
So the Beast edit team set to work dumping 6 camera loads of video footage and sending off initial quick edits for the news channels. It was a long night, and with cans of coke and too many Mars bars the final edit was delivered by 2am.
And yes, we go the shots!
Happy Diwali from British Airways, Horizon PR & Beast Production!